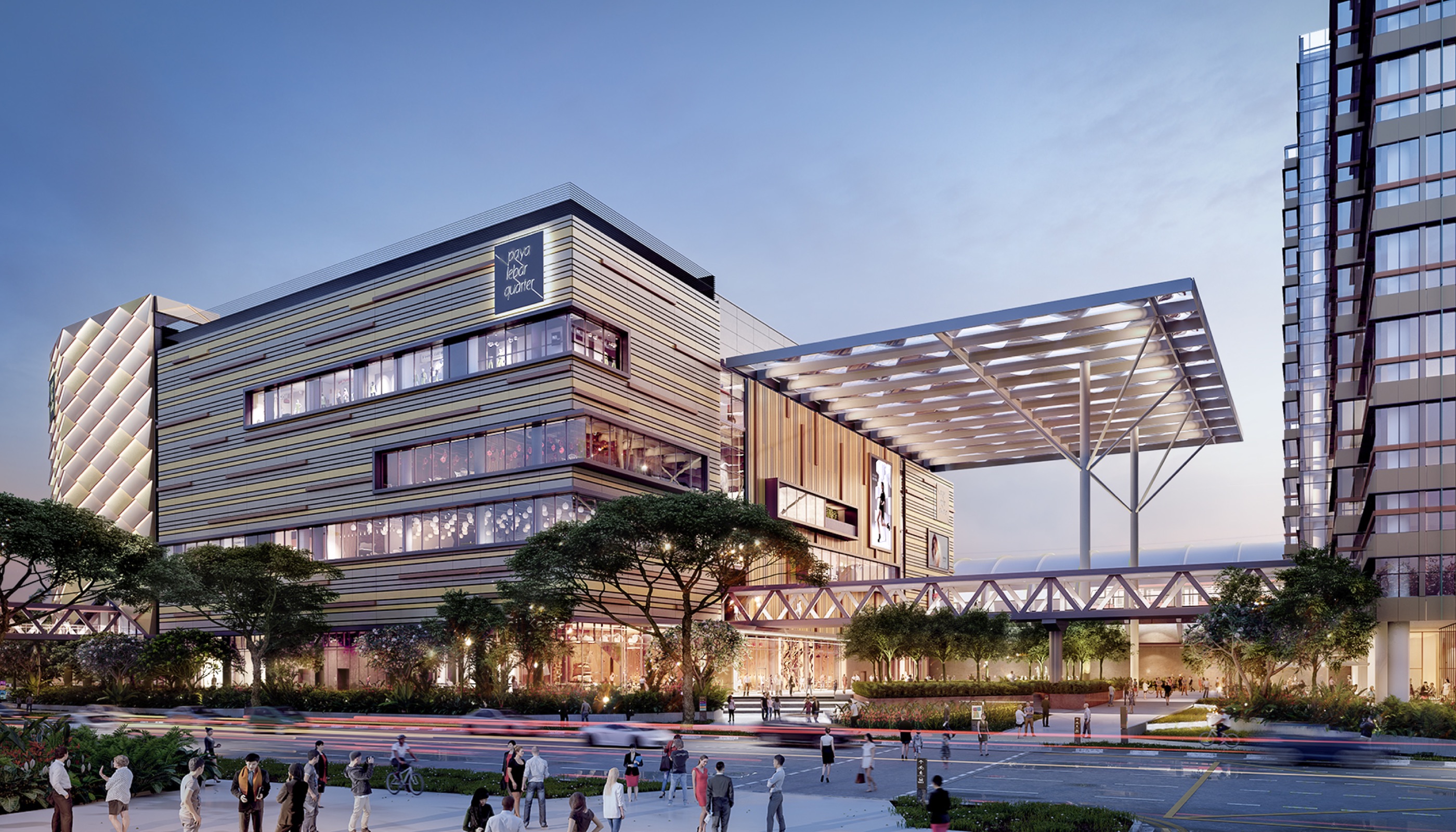 Active, green and engaged | As featured in The Straits Times
Lendlease wins another Green Mark Platinum award for its Paya Lebar Quarter project
Every building developed and managed by Lendlease in Singapore has clinched the Building and Construction Authority (BCA) Green Mark Platinum award, including its latest project, Paya Lebar Quarter.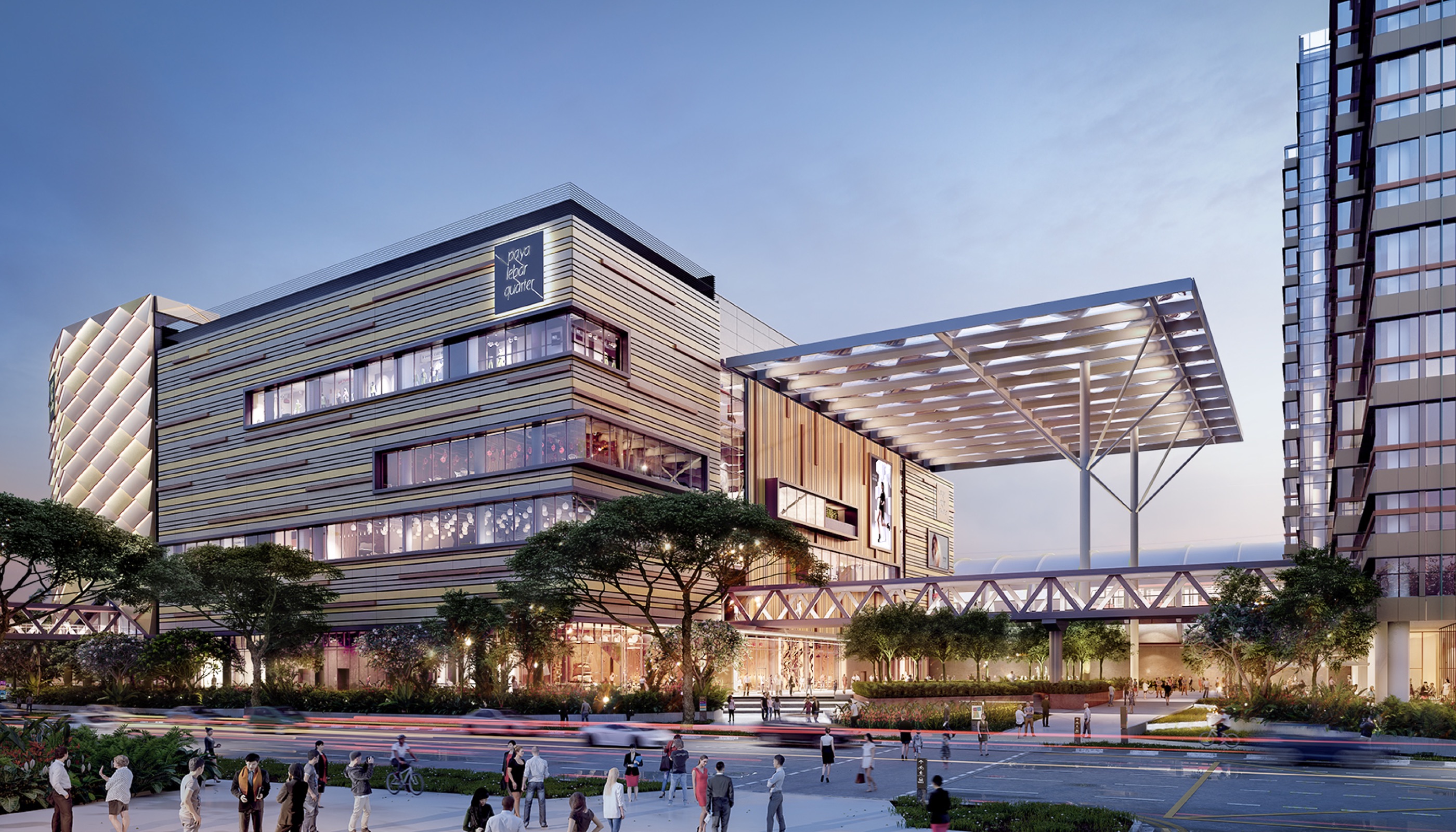 Lendlease is an international property and infrastructure group, whose capabilities include development, investment management, project management and construction, and asset and property management. Says Mr Richard Paine, Lendlease's managing director for Paya Lebar Quarter: "At Lendlease, sustainability is an integral part of our culture. We believe in creating places where we enhance people's lives, where environmental and social outcomes are given equal priority to economic progress."
Going green
Lendlease developed a sustainability framework in 2014. It utilised this framework to create an action plan for an "active, green and engaged" precinct for Paya Lebar Quarter to meet the project's environmental, social and economic performance. Paya Lebar Quarter, a mixed-use development comprising three office towers, a retail mall and residences, will be completed in phases starting in the second half of 2018.

Lendlease aims to have the most efficient air-conditioning plant in its building class for Paya Lebar Quarter and to generate beyond the 30 per cent in energy savings, a requirement of Green Mark Platinum award recipients. Retail and office tenants will benefit from the company's Green Lease programme, which encourages them to adopt sustainable fittings, equipment and mindsets for operational savings and a healthier environment for their employees.

Over 100,000 sq ft of the four-hectare area is devoted to green public spaces. When completed, there will be three times more trees there compared to the original site. To facilitate easy access for cyclists, ample bicycle parking spaces will be provided and almost 1km of dedicated routes will connect to the nearby park connector network.
Leading the way
The revised Green Mark Platinum criteria launched in 2015 by BCA places greater emphasis on occupant health and well-being, climatically contextual design, ecology and resource stewardship, all values aligned with Paya Lebar Quarter's sustainability vision.

Mr Paine says: "Being the first project to attain Platinum rating under the latest set of Green Mark standards for non-residential buildings demonstrates our continual commitment to creating Singapore's most progressive and sustainable new city precinct."

Paya Lebar Quarter is also the first private mixed-use development to be designed and certified under PUB's Active, Beautiful, Clean Waters programme through the incorporation of water sensitive urban design principles. Lendlease's efforts for the environment have been recognised over the years. Its developments such as Jem, a mixed-use development in Jurong East, and 313@somerset on Orchard Road were Green Mark Platinum recipients in the past.

In the Global Real Estate Sustainability Benchmark, which monitors sustainability performance of real estate investment solutions, Lendlease is an international leader with its Asian managed funds among the top scorers.
Changing the game
Innovation is a key driver for the company's performance. It is among the first developers to use virtual reality (VR) in its development and construction work.

"Paya Lebar Quarter is a project poised to re-imagine the future of the wider Paya Lebar Central precinct and we saw the potential in adopting VR technology in our practices to dimensionalise the story we wanted to tell," says Mr Paine.

Using VR, retail tenants can better envision how a potential shop space will eventually look like within the mall, while the public can get a sense of how the area connects to public transportation. Mr Paine adds: "We pride ourselves on our progressive and game-changing approach to not just problems, but improving productivity as well. Hence, we are constantly looking for opportunities to stay ahead of the game."

"We have had great success with the use of this VR technology in our projects outside Singapore and fully believe in its potential to revolutionise and open new doors for the industry as we progress into an increasingly digital world."