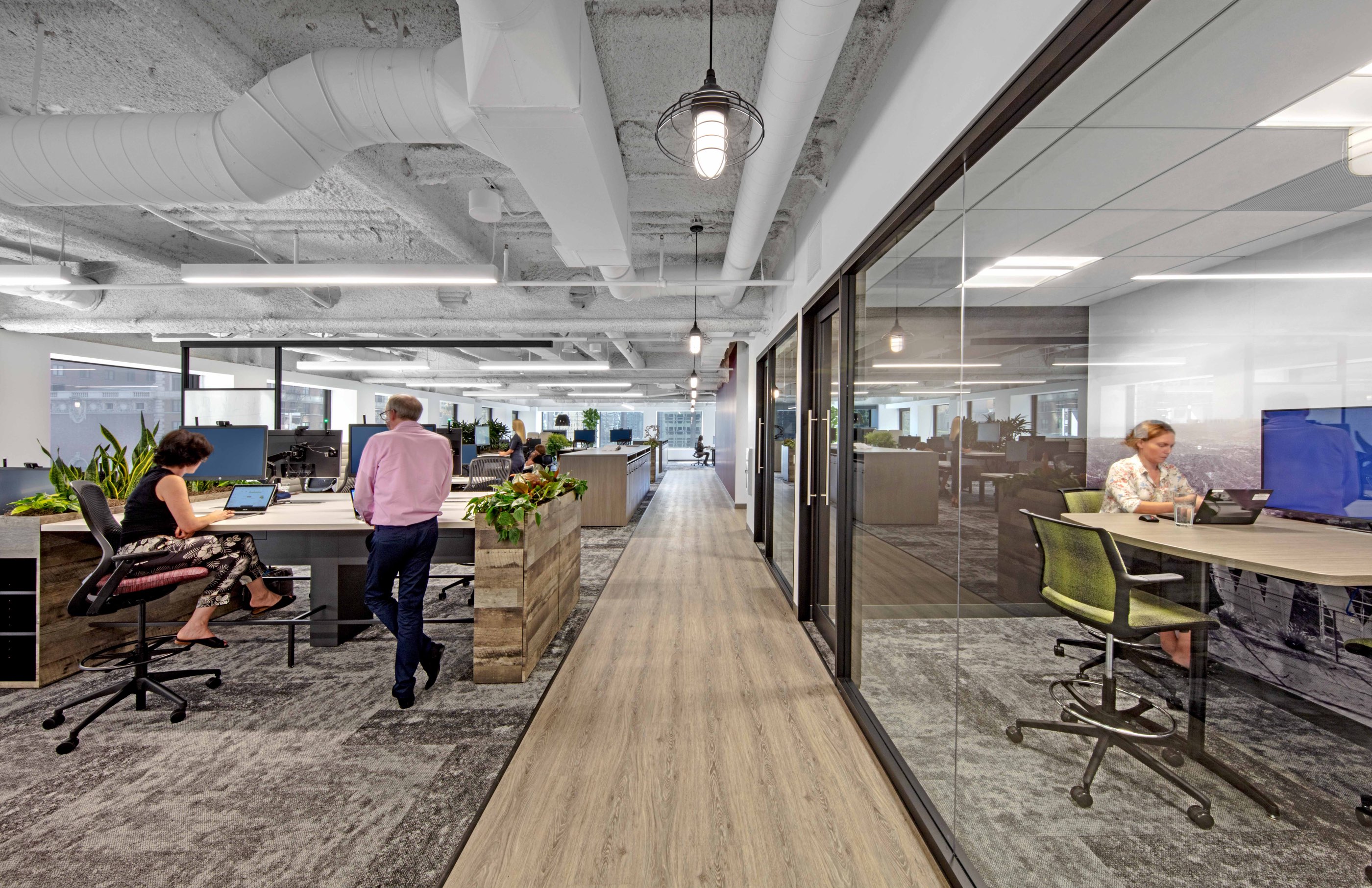 Do we even need offices anymore?
We get asked all the time if there is even a future for offices anymore. Technology is now able to bring people from all corners of the world together for a meeting virtually without needing to be in the same room.
Perhaps in the future, we can unanimously agree to eliminate the commute altogether and work from home through virtual offices, especially as virtual reality becomes even more ubiquitous and accessible.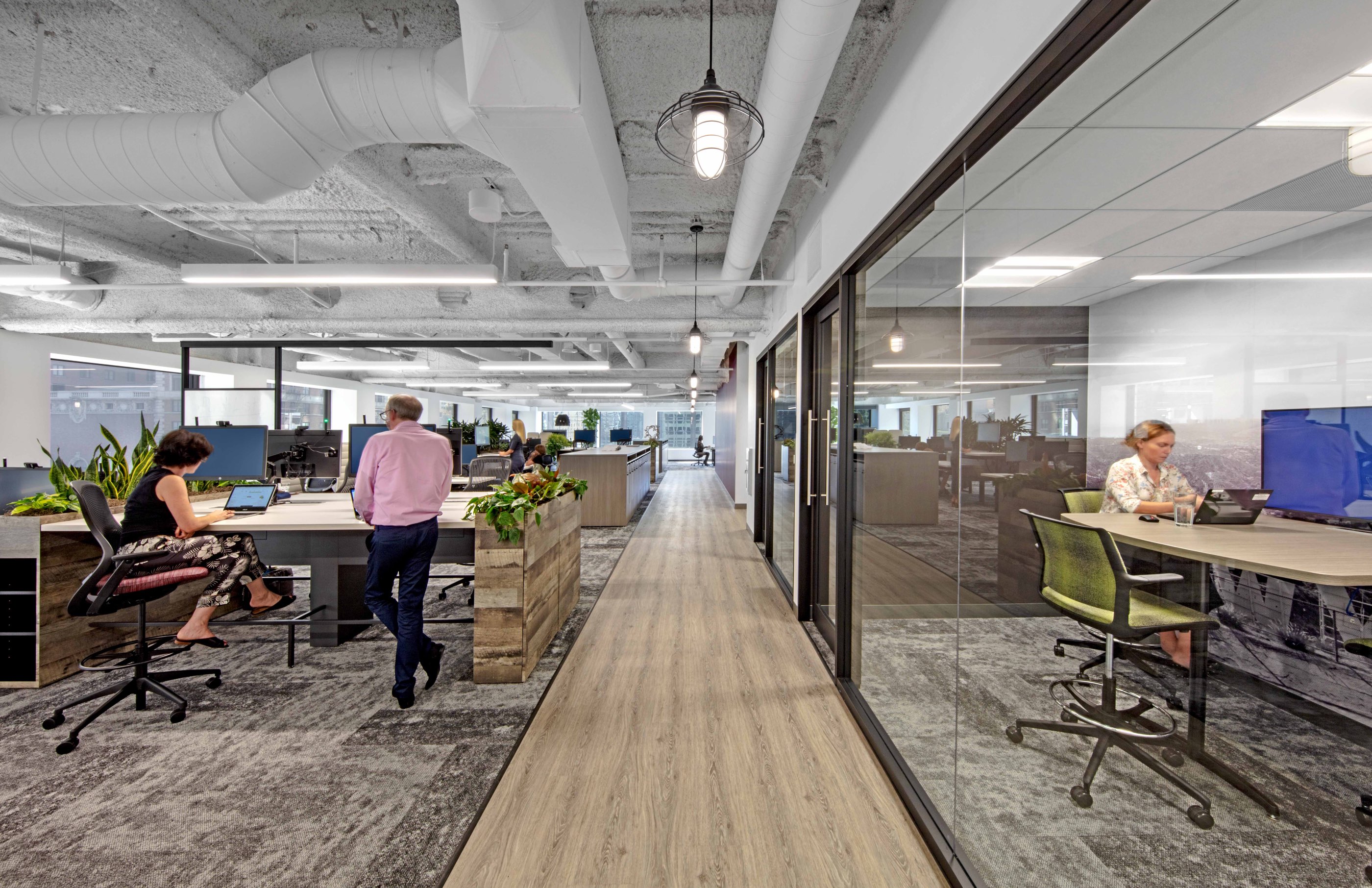 It might be worth thinking about what offices are for in the first place. While a workplace is fundamentally a space to work in and to readily facilitate in-person discussions, it is now increasingly also a platform to showcase the vision and values of the business as a whole. In the war for talent, this could be a critical lever to pull to enhance your company's competitive advantage.
Generation Z seems to agree there is still a future in offices. In a recent Dell Technologies study, more than half of this tribe of true digital natives in Asia Pacific said they prefer to go to a workplace versus working from home, with more than a third sharing that they prefer in-person communications when at work.1
Your office may soon be hosting four generations from Baby Boomers to Generation Z. Here are four considerations on how you can create a more encouraging environment for them that is fit for the future:
Support autonomy
We all have different preferences and styles of work. The worst workplace experiences occur when dysfunctional setups are imposed on people, such as the recent trend of complete hotdesking and open concept models in the hopes of encouraging collaboration. Providing people some autonomy or choice can make a huge difference, but this needs to be done mindfully.
"Old school" choices like large tables for teams to gather around and having a quiet space for focused work can still be powerful tools for your people and your culture. The key is providing the flexibility needed for the varying working needs which can even differ throughout the day for just one person based on the work at hand.
Designed for health and wellbeing
A happy and healthy workforce is not only good for your employees, but for the business as well with lower absenteeism and higher productivity at the end of the day. But instead of only teaching healthy work and life practices, the office can also be turned into an advocate for healthy living especially when we already spend between eight to ten hours a day in the workplace.
This is a trend set to define which offices make the cut as one ready for the future. The Building Authority of Singapore's latest GreenMark for Healthier Workplaces scheme, co-developed with Singapore's Health Promotion Board to assess the healthiness of a workplace, underlines this move towards ensuring occupant healthiness.
Closer to home, the future Paya Lebar Quarter, which is set to catalyze the creation of Singapore's next business hub under URA's masterplan to regenerate the Paya Lebar region, will have the first office buildings to be registered for WELL Core & Shell certification, a global building standard exclusively focused on occupant health and wellbeing.
Look to nature
There is a role for nature as well when it comes to teasing out tangible health benefits. A report commissioned by Planet Ark found exposure to natural products and interiors create similar health benefits to those formed by spending time in nature2. Research has also shown that a 40 second micro-break viewing a green roof can result in higher concentration levels compared with views of a concrete roof3.
It goes beyond just sustainability concerns. Biophilia is a school of thought advocating the innate connection between humans and nature, and these experiences have to be holistically and authentically crafted instead of a few random potted plants at the reception.
Location, location, location
The old mantra still stands. Offices bring people physically together, especially in an era when technology allows us to work from anywhere and at any time, creating the right setting for your staff is a great way to create a collective sense of belonging to your business.
For us, this meant providing ample and varied meeting spaces instead of having a completely "free-range" model or stuffy boardrooms. Beyond the office, your employees should be empowered with an abundance of conducive spaces in the immediate vicinity, like cafes for more casual meetings or green spaces to re-calibrate and focus in.
Don't just choose an office, choose a precinct. A precinct should have ready access to nature, great experiences and conveniences as part of a complete ecosystem where everything is at your fingertips. Precincts should provide or be positioned close to cafes, restaurants, shops, family services, gyms, entertainment and open spaces. This enables employees to lead a vibrant work-life where they can incorporate their lifestyles where they work.
The new work life era
We are now leaving this 'workplace era', a straightforward fixation on the types of furniture and complicated ways of arranging and using them, and entering the 'work-life era' where work and life are in harmony. As technology reduces friction and saves you time, work should be a place you choose to be.
A workplace can be a physical embodiment of what the company stands for and something for employees to rally to and be a part of. An ideal work environment to incubate fresh ideas, uplift morale and retain talent is not a result of the spaces alone, but because of the culture and sense of belonging fostered via a workplace.
Growth takes off in rich diverse ecosystems, so make sure you plant your business in one.
This article was also published in Singapore, The Business Times, 26 January 2019.
1 Gen Z: the future has arrived, Dell Technologies
2 Planet Ark News: Australian research shows that wood is good for health, wellbeing and productivity
3 Journal of Environmental Psychology - 40-second green roof views sustain attention: The role of micro-breaks in attention restoration