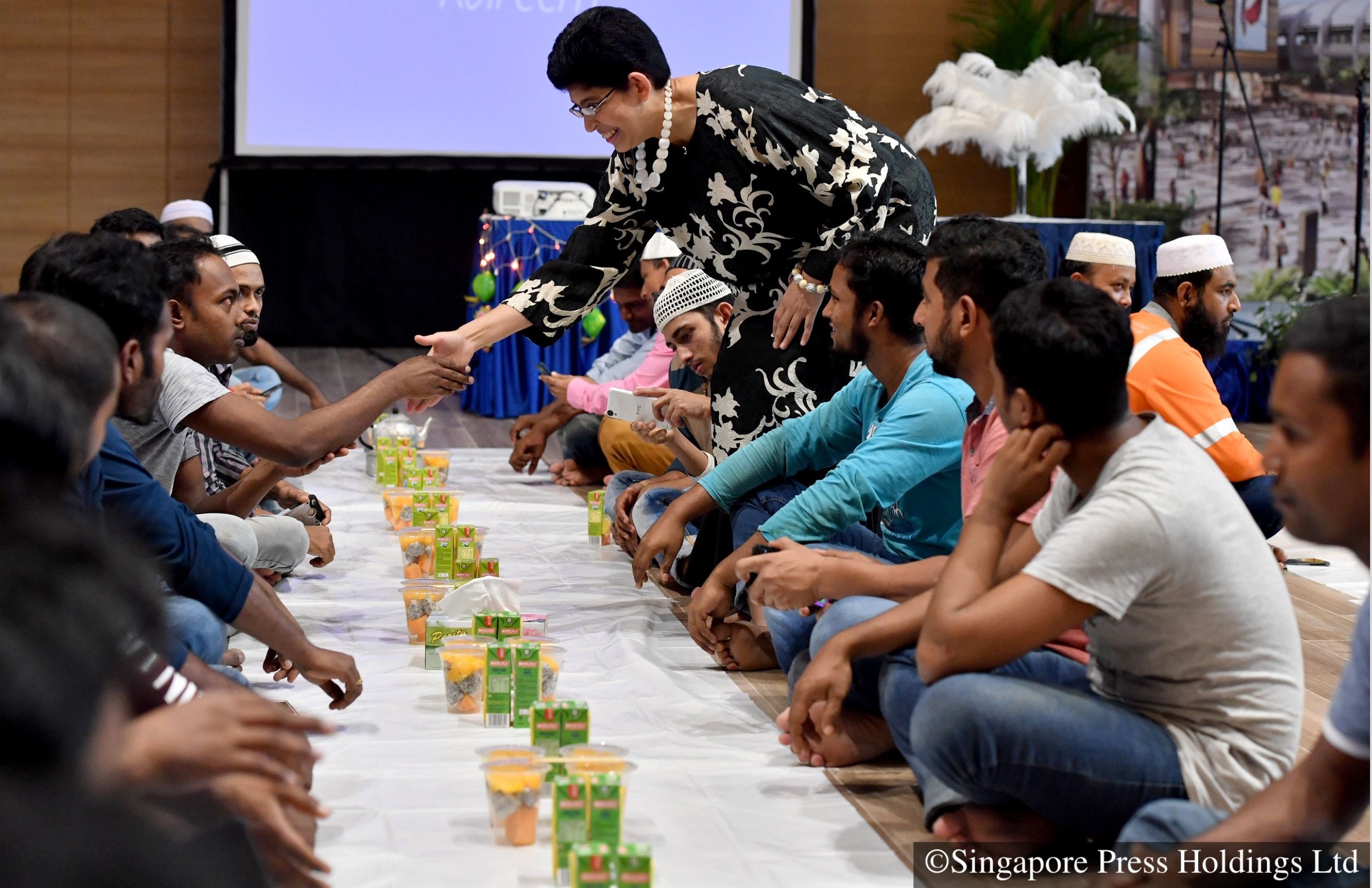 Firm's care for Muslim migrant workers during Ramadan wins praise
For Bangladeshi national Kadir Mohammed Abdul, working as a construction worker while fasting during the month of Ramadan can be challenging.
So it helps that he has employers who recognise his and his fellow workers' efforts.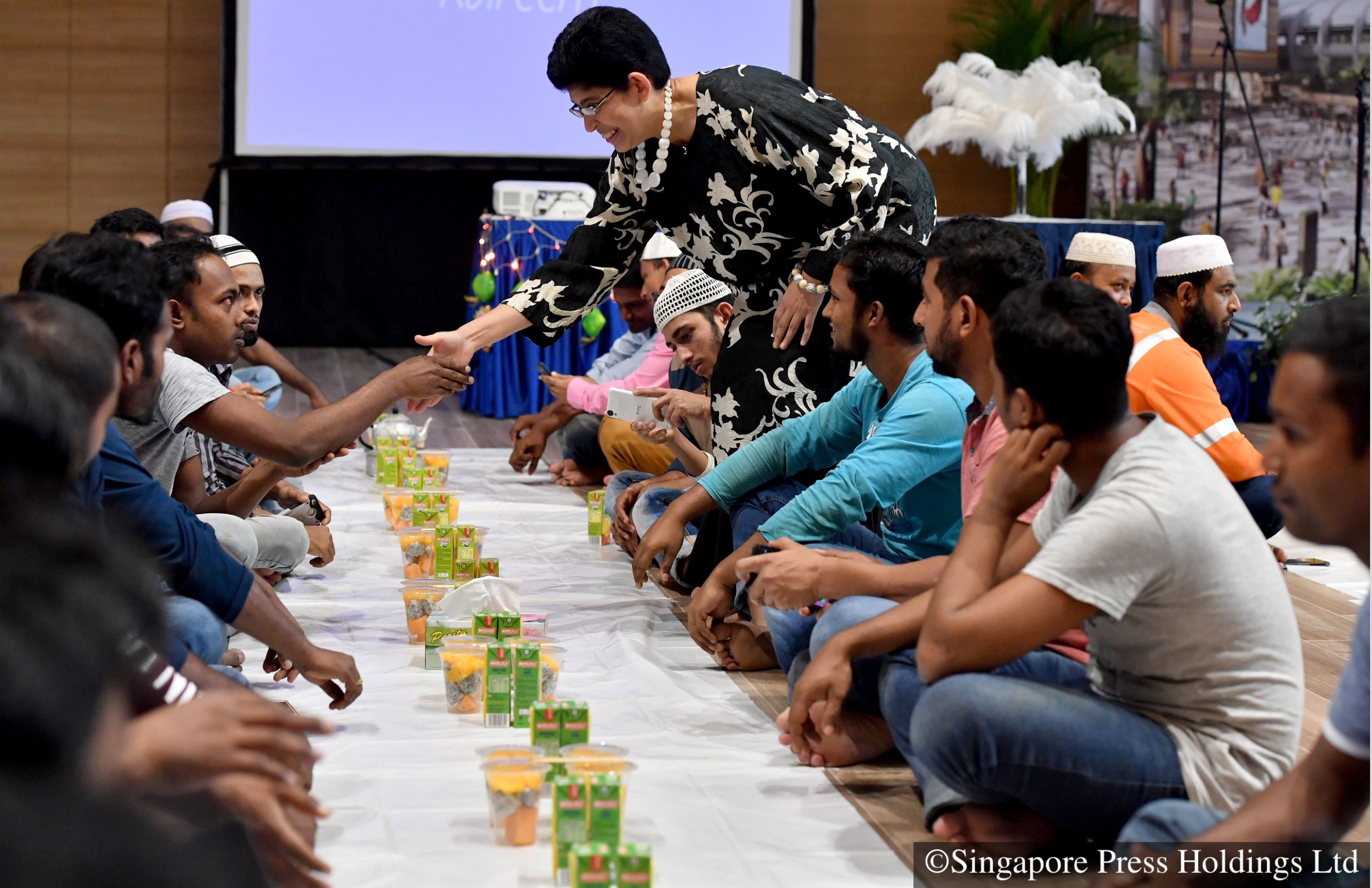 Yesterday, the management of Lendlease Retail, as it has done for the past three years, organised an iftar, or break fast, session. About 240 migrant workers broke fast together with the Member of Parliament for Marine Parade GRC, Associate Professor Fatimah Lateef, in the session held at Wisma Geylang Serai for the first time. Previously, it was held at the Paya Lebar Quarter project site office.
Mr Kadir, 33, who led the evening prayers this year, was heartened that the company has been organising this annual event.
"I was very lucky to lead the prayers this year. I am also happy that the company takes time out to care for us.
"We were allowed to leave work at 4pm today, instead of 7pm, so that we can prepare for this event," said Mr Kadir.
Lendlease also lets its Muslim workers opt for evening or night shifts instead of working during the day.
They have also provided special stickers for their hard hats so that other colleagues are more conscious of their safety while on site.
"We hope that the campaign has helped raise awareness of the sacrifice of migrant workers," said Mr Richard Paine, managing director, Paya Lebar Quarter by Lendlease.
"Our continued progress is only possible with everyone's hard work and dedication, and we hope to be able to celebrate this month together as a family here."