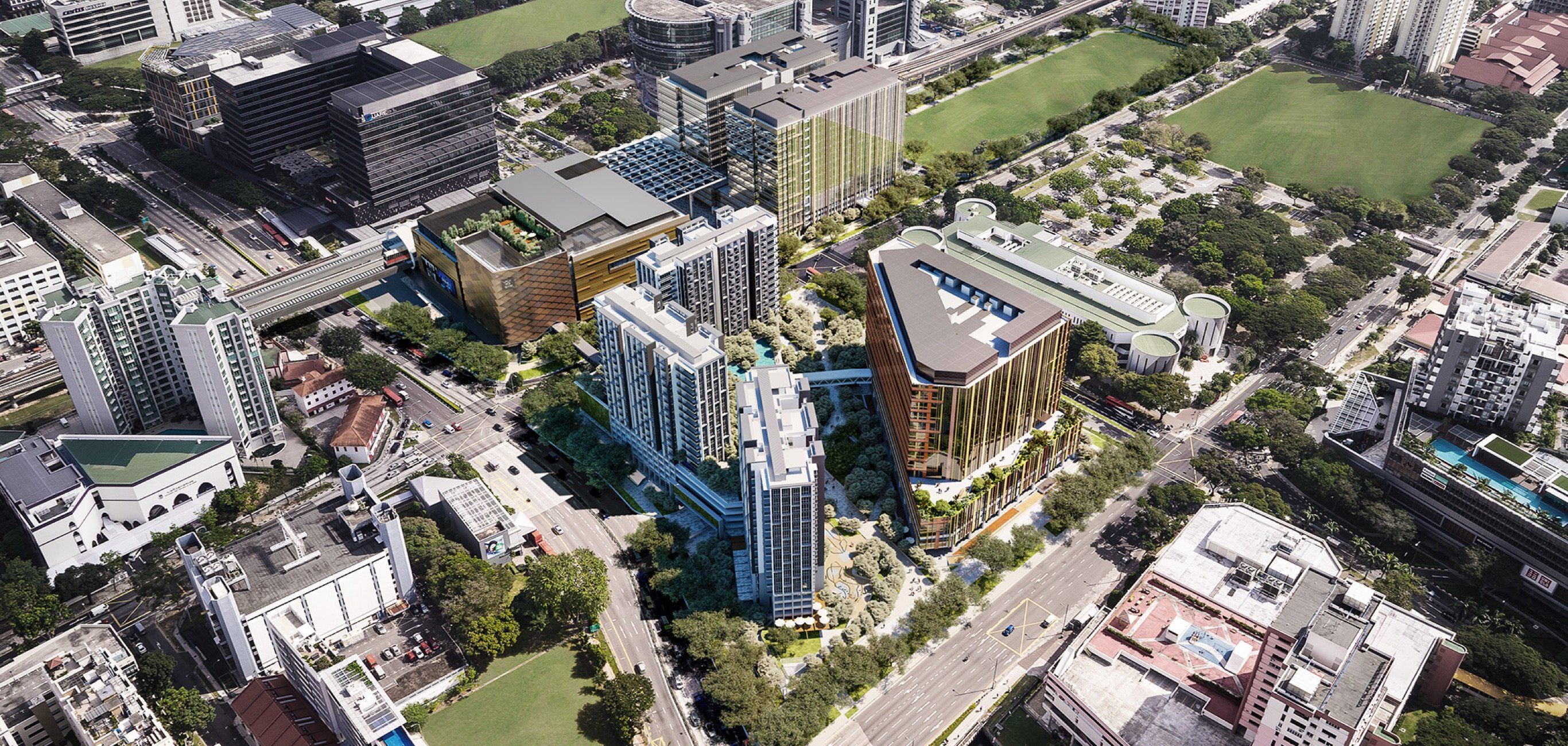 His vision – a vibrant, sustainable Paya Lebar Quarter | As featured in The Straits Times
Project leader for $3b development aims to build community connected to cultural roots
To carve out a big chunk of Paya Lebar and transform it into a sustainable and modern urban space, while also respecting its deep historical and culturalties, is quite the gargantuan task. It is one that now rests on the shoulders of Mr Richard Paine, a 51-year-old Australian leading the Paya Lebar Quarter transformation project for developer Lendlease.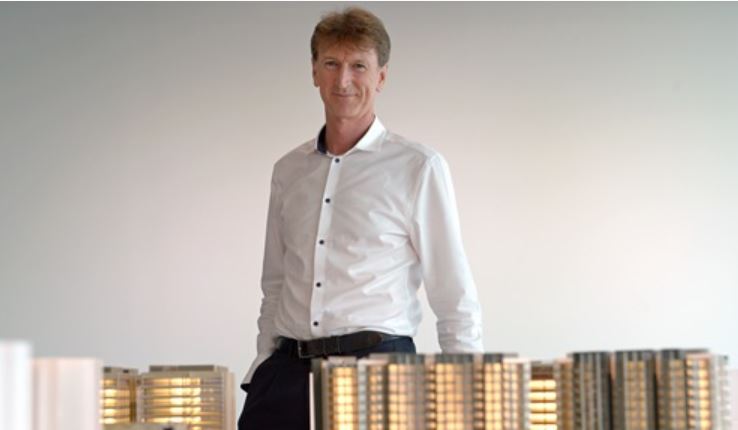 Three weeks ago, Lendlease released fresh details about the $3.2 billion mixed development right next to Paya Lebar MRT station. The usual development details expected of such an announcement were all there. For example, there will be three office towers with one million sq ft of Grade A office space. There will also be a shopping mall comprising 200 stores and cinemas over seven floors. And a residential component, Park Place Residences, will offer 429 one to three bedroom units.

But to say that Paya Lebar Quarter will simply comprise these structures is to miss the grander vision that Mr Paine has in mind – that of a vibrant, sustainable community deeply connected to the area's history and cultural roots.

"This area is at the junction of three culturally rich areas – Katong, Joo Chiat and Geylang. We're going to modernise it and at the same time, more importantly, be part of the community," he told The Straits Times in a recent interview.

"We want to give people more lifestyle options while being respectful of the community that they're in."

So one of the first things that he and his management team did after moving their office into the area in April was to take walks through the neighbourhood and learn about its history. "We went on heritage trails; we explored different areas. That was really about understanding the context of where we are. We learnt a lot of interesting things which gave us a sense of the community," he said.

That helped the team come up with ideas about signature events that could be held at Paya Lebar Quarter when it is completed, and even inspired the development's architectural design."We are in the cultural heart of the Malay community, so we took inspiration from traditional Malay fabrics like the songket, and you will see that reflected in the architecture," Mr Paine said.

Another way that Paya Lebar Quarter hopes to build a community is by making the whole area very cyclist-friendly. "You'll be able to cycle here, park your bike safely, go to a facility for a shower and towels and get ready for the day," Mr Paine said. "If you can exercise on the way to work via park connectors that feed into this project, that enhances your life. That allows you to be healthier and bond with friends by cycling together. It's time efficient and changes the way people behave."

If he sounds especially fired up about this, it is because he has a vested interest – he is an avid cyclist who cycles at least five days a week, chalking up 12km to 15km in total as part of a cycling club. Mr Paine has lived in Singapore for 16 years, and over that time has cycled all over the island, seeing it transform to become a more liveable and sustainable city. The father of three – two girls and a boy aged between 10 and 17 – expects his family will continue to live in Singapore for the foreseeable future.

"Singapore has been on its own journey and it's changing all the time. I feel a certain pride about Singapore and how it's evolved." And he knows a thing or two about liveability and sustainability, having been raised by parents who practised sustainable living before it was fashionable. "My father was a pioneer in things sustainable. Forty years ago, he built a solar water heater from scratch, by himself," he recalled. "When I was brought up in Canberra, we had a huge vegetable garden in our backyard. We ate everything we sowed. I would pull carrots out of the ground and just wash them and eat them. That was very formative. Seeing that process, understanding the produce. That gives you an inherent understanding of sustainability."

He feels a deep sense of satisfaction at the way Lendlease practises sustainability, by bringing new life into old neighbourhoods with the highest standards of design and service. He has seen it first-hand. When he moved to Singapore in 2000, Lendlease was in the process of buying Parkway Parade Shopping Centre, its first foreign asset in Asia. It then revamped the shopping centre and its immediate surroundings into the bustling community it is today. "I've enjoyed the evolution of that asset and community," Mr Paine said fondly.

Up until April last year, he was the managing director of Lendlease's investment management business, looking after its property funds. Then Lendlease bought the Paya Lebar Quarter site and began planning this project, and turned to him to lead it. Looking back on his years with Lendlease and ahead to more exciting ones to come, Mr Paine said he feels a deep satisfaction. "I look back on... the people I've worked with, watching their careers grow and seeing them reach more senior positions. It's something I get a real kick out of," he said. "And when I look at the diversity that the job has given me – the different types of projects, different geographies, roles in development and investment management – it's been incredibly interesting."