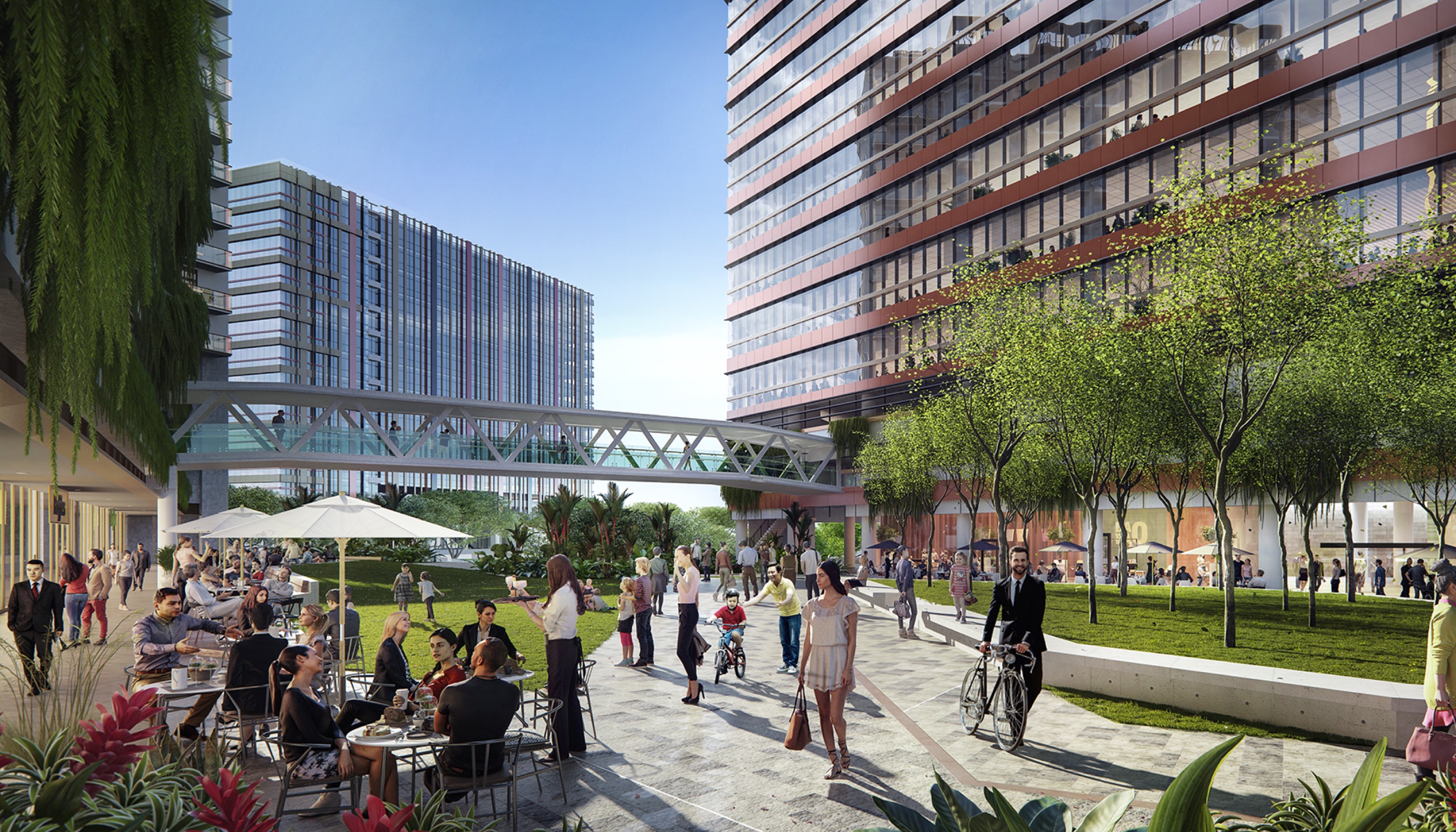 Lendlease adopts WELL building certification at Paya Lebar Quarter | As featured in The Business Times
The building standard focuses on increasing the well-being and productivity of occupants.
Paya Lebar Quarter by Lendlease, a S$3.2 billion mixed-use development, is the first in Singapore to register for the International WELL Building Institute's (IWBI) WELL Core and Shell Certification for nearly one million square feet of Grade-A workspaces across its three office towers. Administered by public benefit corporation IWBI, the WELL Building Standard (WELL) is the world's first building standard focused exclusively on increasing the well-being and productivity of occupants.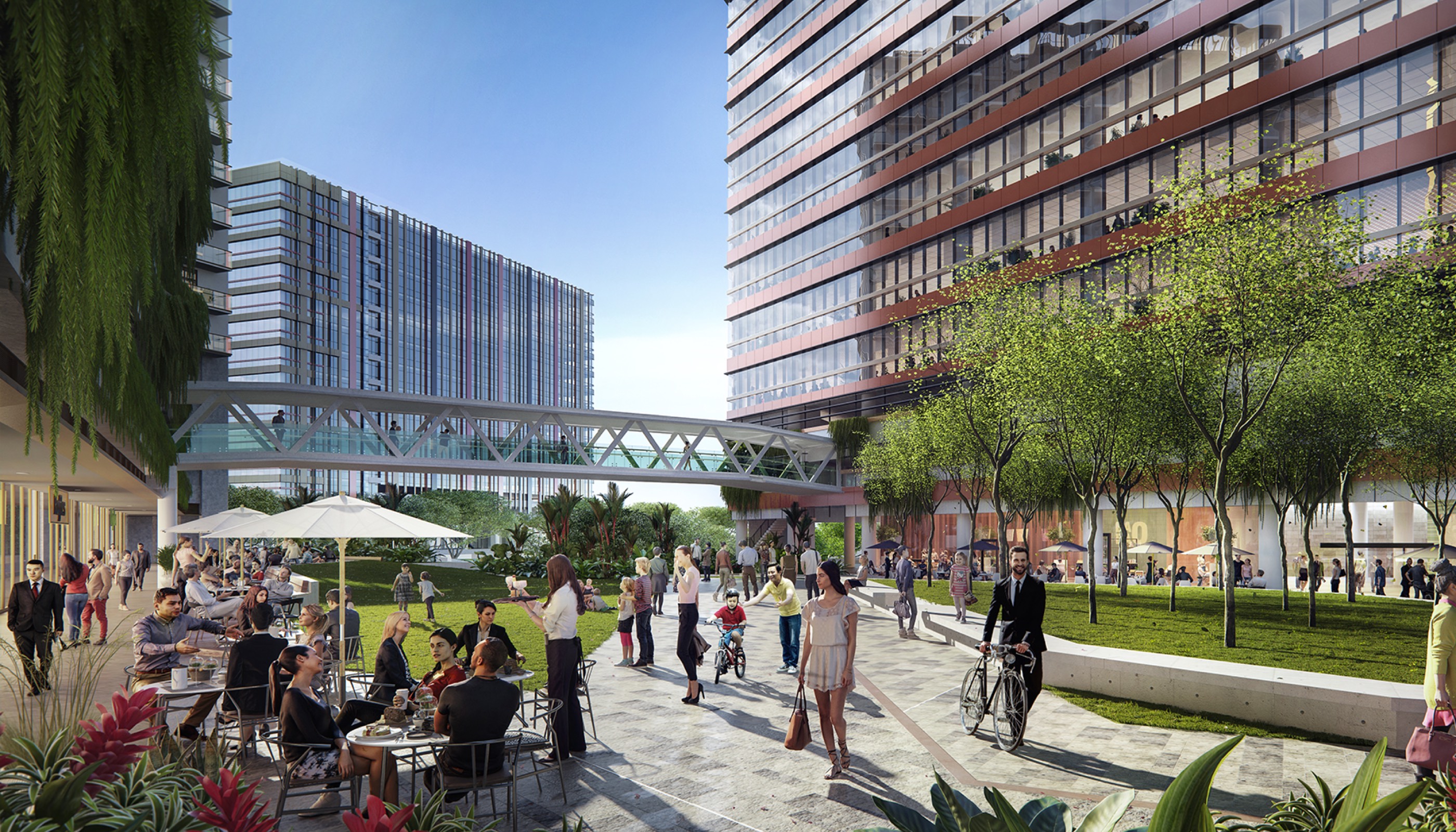 The programme uses a performance and evidence-based system, based on medical and scientific research, to provide investors and tenants with measurable benefits addressing health and well-being concerns for workplaces.

Features of Paya Lebar Quarter that will align with the principles of the WELL Building Standard include the 100,000 sq ft of green public spaces that are connected to the Park Connector Network and end-of-trip facilities for the office tenants such as showers, lockers and bicycle lots that promote active lifestyles.

The office towers will incorporate enhanced air filtration beyond industry standards to optimise the amount of outdoor air being supplied into offices based on office occupancy and outdoor air quality. Future office occupants at Paya Lebar Quarter can also access the Wi-Fi-enabled public spaces for opportunities to take their work outdoors.

Other health and well-being considerations include floor-to-ceiling glazing that invite natural daylight into the workspaces and provide excellent window views of the green public realm, while maintaining thermal comfort to boost concentration for focused work.

"Registration for WELL Certification aligns with our mission to create a happier, healthier and ultimately more productive workforce and community here in Paya Lebar Quarter," said Richard Paine, managing director of Paya Lebar Quarter by Lendlease.

"Healthy workplaces can lead to improved productivity and reduced absenteeism, staff turnover, and medical or insurance claims," he added. "Organisations now look beyond the monetary cost of occupying a building; they are placing emphasis on the productivity of the workforce occupying it."

Lendlease and Delos, the pioneer of Wellness Real Estate and founder of the WELL Building Standard, had in November 2015 announced their tie-up to bring human health and wellness innovations to Lendlease's markets worldwide through adoption of the WELL standard. Lendlease has also adopted the WELL Core and Shell Certification for Barangaroo South Sydney, Sydney's largest urban renewal project since the 2000 Olympics.

Separately, Lendlease also announced the appointment of Keith Low as head of asset management for Asia. Prior to joining Lendlease, Mr Low was based in Malaysia as general manager of retail development and the head of a joint venture to develop and manage the company's first greenfield project with Sime Darby Property. He had also held various roles at CapitaLand Mall Asia, covering investment and asset management in Singapore.